Internet Safety and Cyberbullying Prevention
Includes free module on Restorative Practice
I feel more empowered and equipped now to address internet safety and cyberbullying in my school. I realise that prevention and awareness is. the key and that the school has a huge role to play in this and to help to support parents in increasing their awareness and knowledge in digital citizenship. This can be done with careful planning and organisation and with the right resources of which this course has provided plenty. To get the children to really unders
tand we have to get them to feel what it is like to be bullied and I can't emphasise enough that watching appropriate videos can really help with this in conjunction with discussion and getting into the shoes of the victim. If parents were given the same tools I believe we would see a more positive use of digital technology. A positive school culture and climate is where it starts, outlining how everyone is valued but that there are certain rules/practices/procedures that must be adhered to for the happiness, health and safety of everyone. I have really enjoyed this course and found it hard not to keep going due to the valuable and interesting content. It is great to have many resources and I have been inspired to search for more and create a resource bank over the summer for my school to kick start our Internet safety and cyberbullying initiative next year. Thank you.
Joanne - Louth
Internet Safety and Cyberbullying Prevention
Join us this summer to learn about key facts, statistics and research in relation to the way the internet and mobile technologies are utilised by children.  Explore the benefits and potential risks associated with technology.  Examine how schools and parents/guardians can collaborate to reduce associated risks.  Further explore strategies to shield children from inappropriate content online.
All summer courses are approved for EPV days.
Overall Course Aims:
This course aims to furnish you with the knowledge to use social networks, apps and mobile devices safely in both personal and professional contexts.  Inform yourself about DES guidelines on best practice in relation to cyberbullying prevention and intervention.  Encourage a school-wide approach to internet safety and cyberbullying.
Examine how to signpost your school to resources to raise awareness about internet safety and cyberbullying that can be accessed by parents/guardians and children.  Review and revise current practice in relation to internet safety and cyberbullying interventions.
Your summer course will complement the SPHE curriculum and encourage reflection in relation to the school Code of behaviour, Acceptable use policy (ICT) and Anti-bullying policy.  Your learning will inform SSE in the areas of SPHE, the school Code of Behaviour, the AUP and the school Anti-bullying policy.
You will be provided with practical materials to facilitate school-wide discussion and review of current practice.  The course will facilitate sharing of best practice as participants engage in the learning activities provided.
Module Learning Outcomes:
Module 1
Key facts, statistics and research about children's use of the internet and mobile technologies.
Benefits and risks associated with the use of the internet and other technologies.
Internet safety tips –professional and personal use.
Module 2
Age restrictions for using social networking tools.  Making informed decisions about sharing information online.
Making informed decisions about sharing information online.
Minimising the risks of internet and mobile technology use at home.
Safe use of Wi-Fi in public.  Child-friendly search engines.
Module 3
Definition of cyberbullying/cyberharrassment.
Types of cyberbullying/cyberharrassment.
Profile of children who are more likely to be targets of cyberbullying/cyberharrassment.
Guidelines for dealing with cyberbullying/cyberharrassment.
Case studies.
Module 4
Comprehensive list of resources: websites, books, videos, further information on internet safety and cyberbullying prevention.
Classroom-based initiatives to promote awareness about internet safety and cyber-bullying.
Module 5
Practical framework to assist participants to review current practice to inform SSE. Generating support to implement a school-wide internet safety and cyberbullying awareness initiative.
Setting up a task group.
Shared ownership:  Involving staff, parents/guardians, and children.
Harnessing input from the wider community.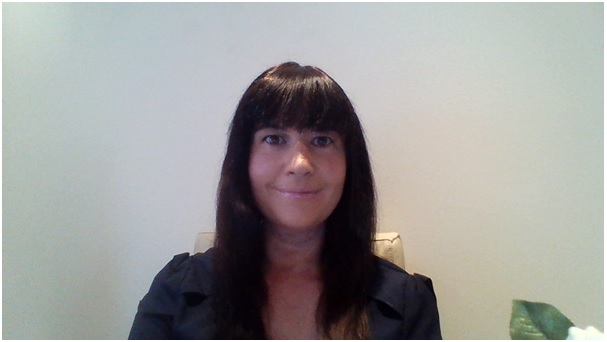 Marie O'Sullivan
Course Author
Marie O'Sullivan is a qualified IT trainer, primary school teacher, and counsellor.  She also has a degree in Business and Languages.  She has trained corporate and CE scheme clients on a wide range of software packages.  Marie has previously co-facilitated an IT Summer CPD course at DWEC.  She has integrated her extensive knowledge, experience, and skills into practical courses aimed at supporting teachers to prevent bullying and to empower the children in their care.  Marie is passionate about listening to children and validating their experiences.  She believes that every child has the potential to thrive and achieve when they feel psychologically safe.  Marie is an advocate of the school-wide approach and the synergy which emerges when staff, parents/guardians and children collaborate.
The modules on this course, Internet Safety and  Cyberbullying, were very informative with a lot of detail. I would highly recommend it to all teachers. I think many parents would also find it beneficial should it be made available to them.
Christine - Mayo