'Build your Self-Esteem' is an exploratory and experiential course designed to aid in understanding what self-esteem is, identify current level of self-esteem, improve upon this and learn how to reach beyond your comfort zone to accomplish your goals in life. 
This course has been developed using therapeutic techniques from Cognitive Behavioural Therapy, Dialectical Behaviour Therapy, Psychosynthesis, Art Therapy, Mindfulness and Choice Theory. It is not just an opportunity to learn about self-esteem but an opportunity to personally develop using psychological interventions. These interventions are made very accessible with additional learning aids to ensure you can adopt these skills, practice them in real life scenarios and build your self-esteem as you navigate from module to module. 
Over the 6 modules, you gain greater awareness of your thoughts, how you treat your physical body and how your behaviours can hinder self-esteem. With this new awareness you can then go forward to use the many tools, skills and techniques featured in the course to enable you to adopt a more helpful approach, enhance your relationship with yourself and choose growthful behaviours in response to life events…  with an overall aim of self-acceptance.
Define what is meant by self-esteem and low self-esteem

Demonstrate the causes and effects of low self-esteem.

Explain unhelpful thinking styles, physical symptoms associated with low self-esteem and unhelpful behaviours.

Illustrate how to challenge these unhelpful patterns using various therapeutic techniques.

Discuss the cyclical effect of low self-esteem and how to break the cycle.

Understand self-care.

Learn to evaluate your own behaviour and substitute unhelpful practices with more helpful ones.

Identify your positive attributes, achievements and establish gratitude. 

Develop a self-esteem goal.

Learn to build resilience and an 'I can' attitude.

Learn to reach past your self-imposed limitations and achieve your goals.

Encourage peer acceptance, community support and reduce isolation.

Build knowledge of techniques to improve self-esteem.

Encourage self-acceptance.

Build self-confidence.
Module 1 – Understanding self-esteem, it's effects and your level of self-esteem under the following headings:
What is self-esteem?
What is low self-esteem?
What causes it?
How does it affect us?
Where do I get my self-esteem?
Module 2 – Understanding core beliefs and how they hinder self-esteem: 
Evaluating learned beliefs.
Challenging unhelpful core beliefs.
Module 3 – Building self-esteem through our thoughts using the following methods: 
Understanding unhelpful thinking styles.
Challenging our negative thoughts.
Identifying our positive attributes.
Positive rephrasing & daily affirmations.
Self-acceptance through meditation.
Module 4 – Building self-esteem and confidence through our physicality using the following methods:
Body image .
Appreciation of our body.
Listening to our body through 'Mindfulness'.
Posture and body language.
Practicing self-care.
Taking responsibility.
Outlets for stresses.
Understanding what the body needs.
Module 5. –  Building self-esteem through behaviour using the following methods:
Understanding low self-esteem behaviours.
Practicing opposite action.
Acknowledging achievements.
Building mastery.
Module 6 – Looking at the current needs for participants and what they want to achieve for the future through:
Understanding how our environment, relationships and community affect self-esteem.
Goal setting.
Gain greater awareness of your own self-esteem. 

Understand your current values, personal goals and expectations.

Evaluate your core beliefs and learn how to challenge hindering beliefs.

Gain awareness of the helpful and unhelpful thoughts and behaviours associated with low self-esteem. 

Learn supportive interventions to decrease unhelpful thinking.

Learn how to reason and think in a new helpful way.

Gain understanding of our basic physical needs and how they enhance our self-esteem.

Be encouraged to take responsibility for your own physical health and wellbeing.

Gain an understanding of how posture affects self-esteem.

Gain an understanding of self-soothing techniques.

Practice mindfulness, relaxation and visualisation.

Practice therapeutic art making.

Learn practical skills to develop critical thinking and choose more helpful behaviours.

Gain a sense of self-worth through self-discovery.

Gain personal understanding and self-compassion.

Gain knowledge of creative tools and coping mechanisms.

Identify your positive attributes.

Acknowledge your own achievements in life.

Understand mastery and how you have gained mastery in certain areas already.

Gain resilience and understand how to develop an 'I can' attitude.

Establish gratitude for self and others.

Learn how to set achievable goals.

Set personal goals to enhance self-esteem.

Be encouraged to participate in community and build social capital.

Gain greater self-acceptance.
I found Vivianne to be a warm, friendly and insightful facilitator who created a safe and respectful space in which to explore issues around self esteem. I really enjoyed the course and took some very important learning from it.I am happy to recommend Vivianne's courses to my friends.
Anne - Mayo
I found Vivianne's course to be inspiring and accessible, she created a caring, supportive environment to explore issues of self-esteem using a range of different tools, throughout the course. This encouraged group participation and ensured it was very beneficial for all who attended. Jo - Mayo
I really enjoyed the Build you self esteem course and looked forward to going every week. I met wonderful people on this course and found it a safe place to open up without judgement. The course helped me step outside my comfort zone and learn new things. Vivianne was a great facilitator who was so encouraging and helpful.
Jan - Mayo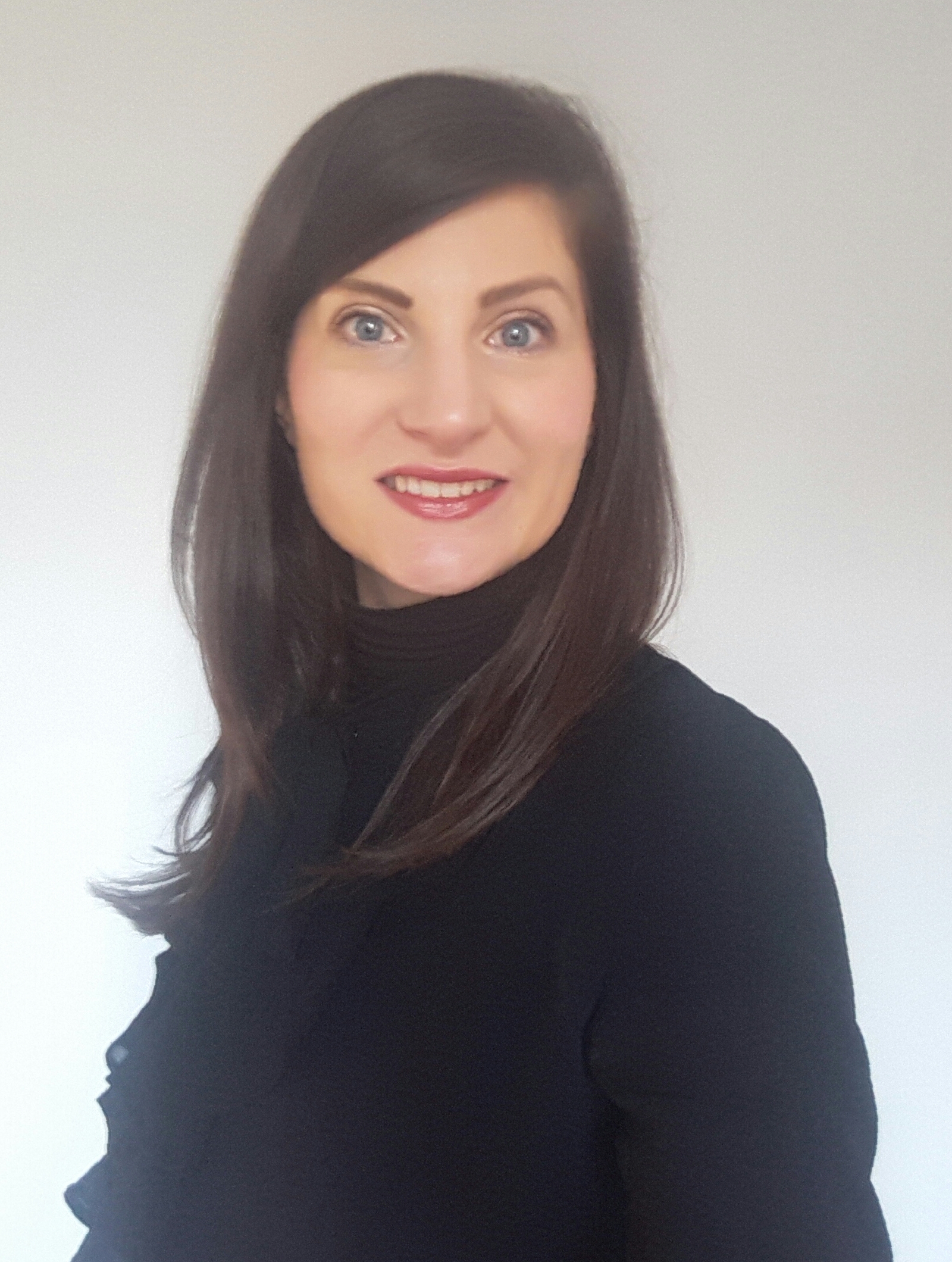 Vivianne Maloney
Course Author - Build your Self-Esteem
Vivianne Maloney is a qualified Counsellor and Psychotherapist holding a National Diploma in Counselling and Psychotherapy and is an accredited member of the Irish Association of Counselling and Psychotherapy (IACP).
Counselling
Vivianne's approach to Counselling is integrative, calling on both her creativity and her therapeutic skills. These skills include Person-Centred Approach, Gestalt, Cognitive Behavioural Techniques, Loss and Bereavement Counselling, Psychodynamic Perspectives, Dialectical Behaviour Therapy, Advanced Counselling Skills and Psychosynthesis. Having a previous background in Art & Fashion Design, she also has a great interest in Art Therapy and has attended workshops in this field. Vivianne offers Counselling in private practice and for The Family Centre, in Castlebar, Co Mayo. 
Onsite Courses
Vivianne holds a Level 6 Certificate in Training and is a Certified Associate in Project Management with the Project Management Institute.
Vivianne facilitates her own training programmes as follows: 'Build Your Self Esteem', 'The Art of Appreciation', 'Effective Communication' and 'How Food Affects Your Mood'. All courses have run in various Family Resource Centres, Cancer Support Centres, Women's groups etc. and are now available consistently in the Family Centre, Castlebar, Co Mayo.  Vivianne also co-facilitates a 'Discover your Interests' programme under the Flourish Project which tackles social isolation.
Vivianne is the contract trainer in the West for Aware – the National Organisation for Depression and Bi-Polar. In this capacity she delivers 'The Life Skills Programme' and 'The Relative's Programme' throughout the region. These courses are designed to support those experiencing Depression, Bi-Polar, Stress or Anxiety; either personally or in their relationships.
Vivianne's approach as a trainer & facilitator is a person-centred approach, in which she calls on her therapeutic & communication skills to value each individual to aid their growth and learning. All of her courses incorporate learning opportunities from different modalities to facilitate the different learning styles and personality types.
Online Courses
Vivianne has collated her experience and expertise to deliver her first online course in collaboration with Anokha Learning – 'Build Your Self-Esteem'.
Build your Self-Esteem
Individual Course Access
Anytime Access

Personal & Professional Development

Personal & Professional Resources

Accessible via mobile technology

Certificate of Completion provided
Build your Self-Esteem
Group Access
Community and Business Groups
Anytime Access

Personal & Professional Development

Personal & Professional Resources

Accessible via mobile technology

Certificate of Completion provided
Don't Be Shy
If we didn't answer all of your questions, feel free to drop us a line anytime.
Get In Touch